I'm so very excited to say that from Tuesday the 8th until the 18th of July, I'll be road tripping! There's nothing more fun than a good road trip. Along the way I'll be visiting various colleges and spending a few days in New York City! I love New York and can't wait to be back.
I find it quite frightening that I'm looking at colleges... It seems like I should have two or more years left of high school, but that isn't quite the case here! I'm super excited to look at my potential home for the four years after high school. I'm a bit nervous too, though.
Anyhoo, this is what I'll be doing!
University of North Carolina, Chapel Hill
UNC is the first stop! I'm touring it with one of my best friends and I'm really looking forward to seeing the campus. I've heard it's gorgeous! We're also going to go shopping in downtown Raleigh. Apparently the boutiques are adorable!
University of Virginia
via
UVA is next! I only really got gung-ho about UVA when my friend from camp told me about it. She's going there in the fall and loves it so much! She and I are so alike that I had to check it out. Turns out the campus is gorgeous and the school is amazing! The best part is that the day I tour the campus is the same day my friend has orientation. It's a win-win!
Princeton University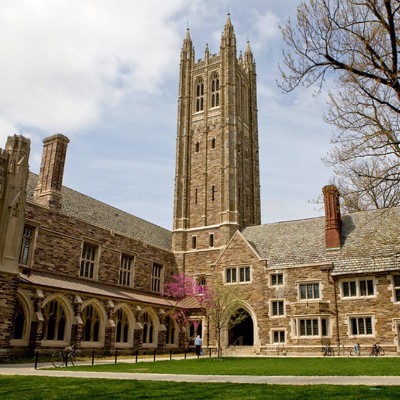 via
Okay don't get too excited: I'm not a super smart person who would ever get into Princeton. I'm not even taking an official tour! After UVA, my mom and I are going to New Jersey to stay with her parents and Princeton just happens to be close enough to them that we're going to wander the grounds one morning.

University of Pennsylvania
via
Also while staying at my grandparents we're going to head to UPenn for a day! I'm really excited to see their business school and although this is a reach school for me, I can't wait to learn more about it and see what everything is like. I also hope we get a chance to pop over to the Amish areas of Pennsylvania. They have the best bakeries!
New York City (!!)
via
I cannot even explain to you my excitement for this part of the trip. My mother, being the best mom in the world, booked three nights in a hotel in the middle of Times Square! We're going to see Aladdin on Broadway and shop on 5th Avenue and everything else there is to do in New York. Carly from the College Prepster has a fabulous New York City guide that I plan to follow entirely. I can't wait!!
Columbia University

via



And finally, as I'll be in New York, I figure I might as well tour Columbia. (And pretend to be like Nate from Gossip Girl.) I can't wait to see the campus!



Are you planning any road trips any time soon?

xx
Caitlin